Where the Asian Football Industry meets
29-30 April, Kuala Lumpur, Malaysia
THE ASIAN FOOTBALL INDUSTRY MEETS IN:

WFS COMES TO ASIA
WFS Asia is the international event for the Asian football industry, gathering the most influential professionals in order to discuss the most relevant topics and generate business opportunities. During 2 days, Kuala Lumpur becomes the capital of this thriving industry.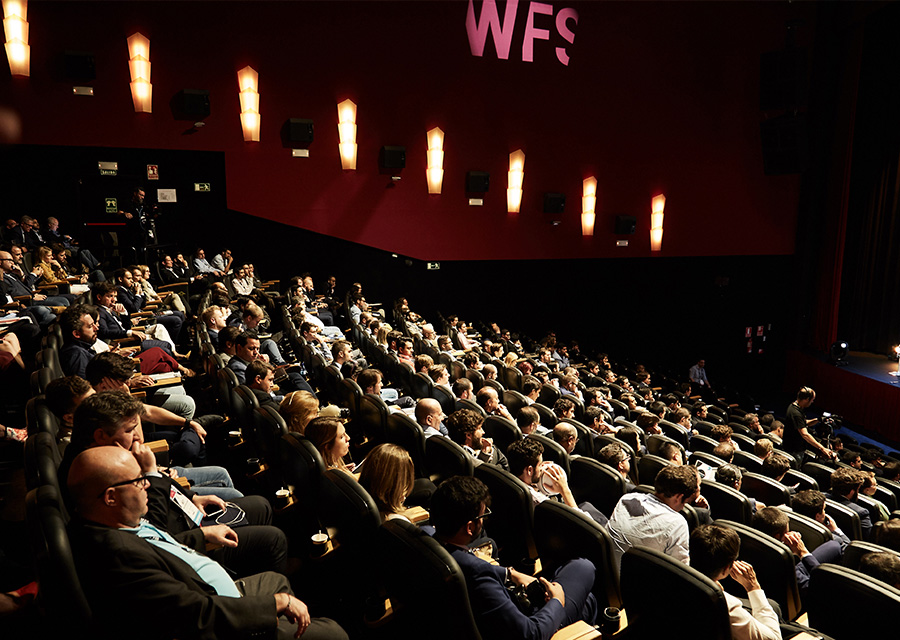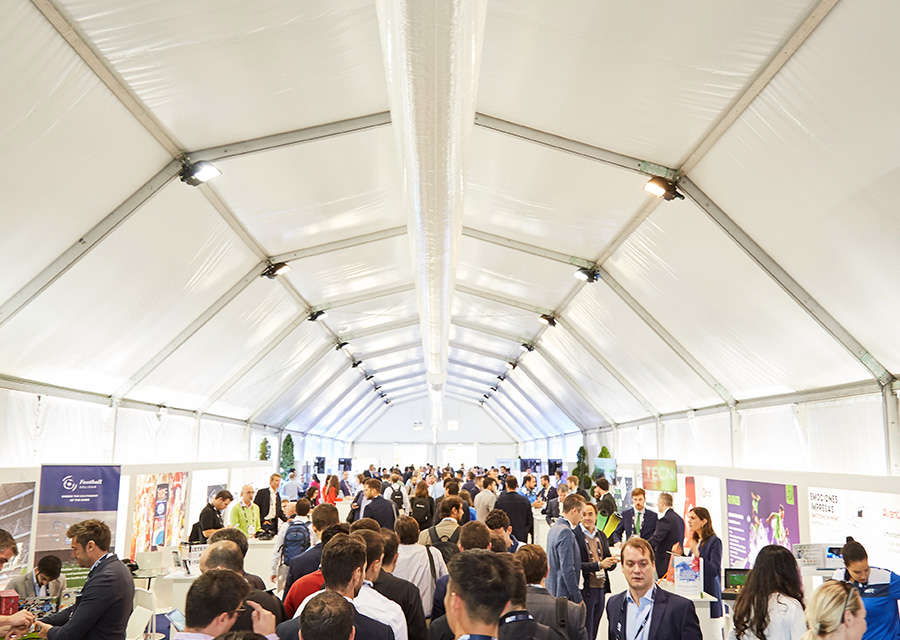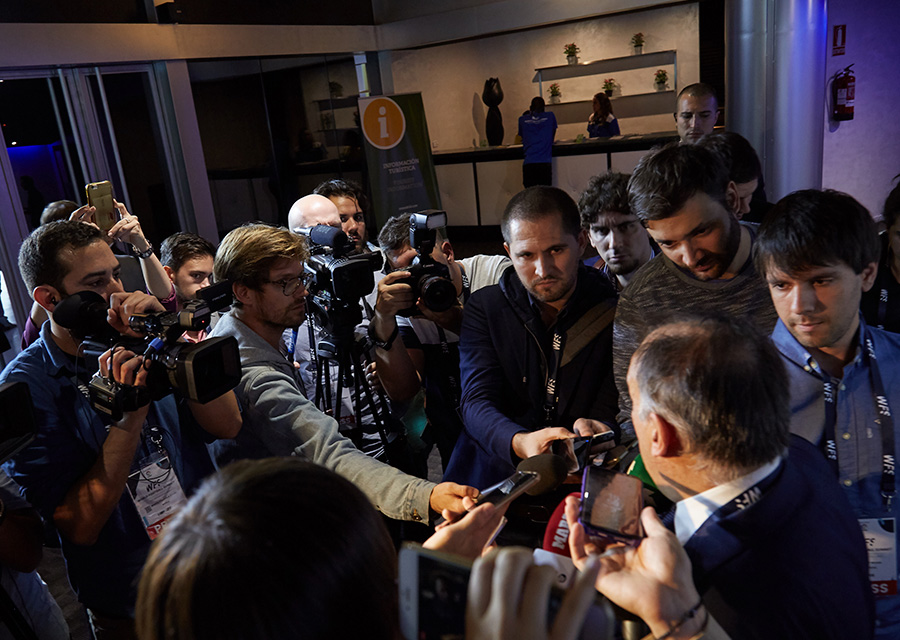 "A TERRIFIC SUCCESS; THESE EVENTS ARE NECESSARY TO TALK, DEBATE AND TRANSMIT NEW KNOWLEDGE NECESSARY TO UNDERSTAND THE FOOTBALL INDUSTRY"
Javier Tebas, President – LaLiga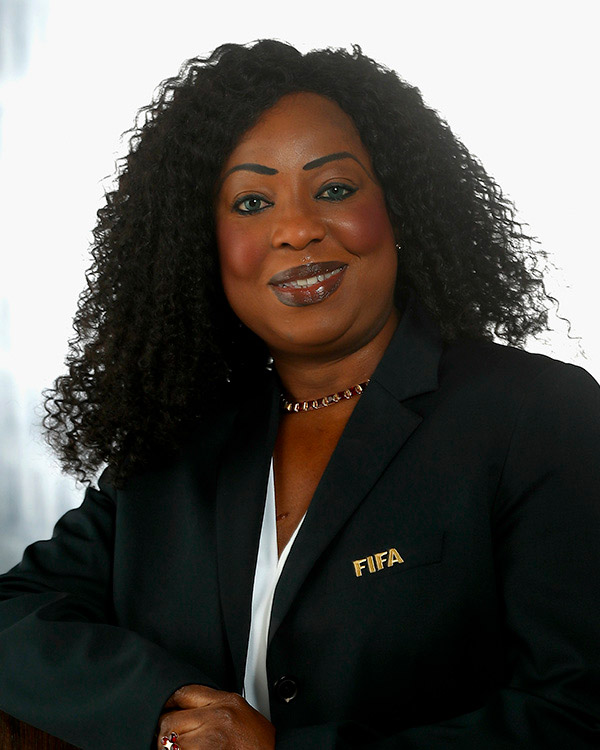 Fatma Samoura
Secretary General – FIFA
During the 66th FIFA Congress in Mexico, in May 2016, Fatma Samoura became the first woman to be appointed as FIFA Secretary General. She took office on 20 June 2016.
Ms Samoura was born in Senegal on 9 September 1962. Before joining FIFA, she was a 21-year veteran of United Nations (UN) programmes and the UN's Resident Humanitarian Coordinator and UNDP Resident Representative in Nigeria. Before this role, she spent eight years in the private sector, working in the fertiliser trading sector for Senchim, a subsidiary of Industries Chimiques du Sénégal.
Ms Samoura earned her master's degree in English and Spanish at the University of Lyon, and a post-master's degree in international relations/international trade from the Institute d'Etudes Supérieures Spécialisées (IECS) Strasbourg-Finance.
Main Stage Speaker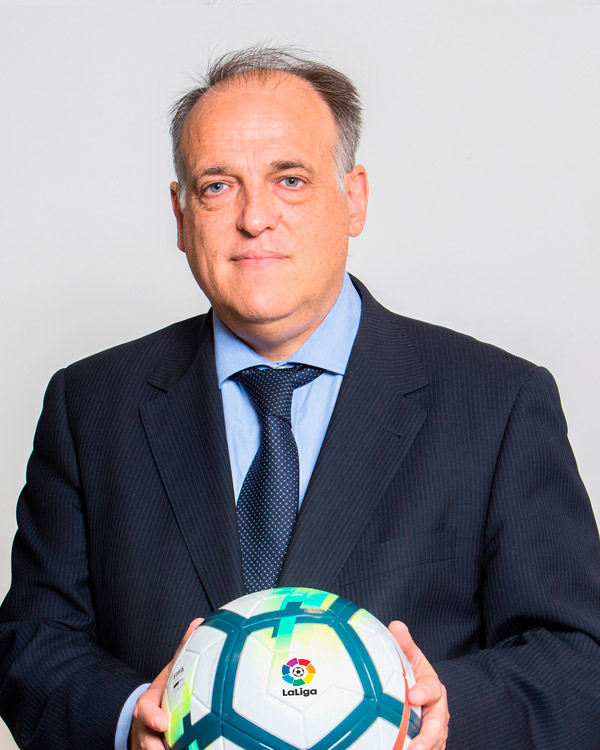 Javier Tebas
President – LaLiga
Javier Tebas Medrano became the President of LaLiga in April 2013, having previously served as Vice President and as a member of the league's Executive Committee. Prior to that he had been President of the Spanish football club SD Huesca.
He has been a practising lawyer since 1987. He has served as legal advisor to several Spanish and foreign clubs and sports entities and serves on the boards of several national and international associations. He also teaches Master's degree courses on sport and commerce.
Main Stage Speaker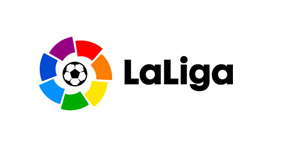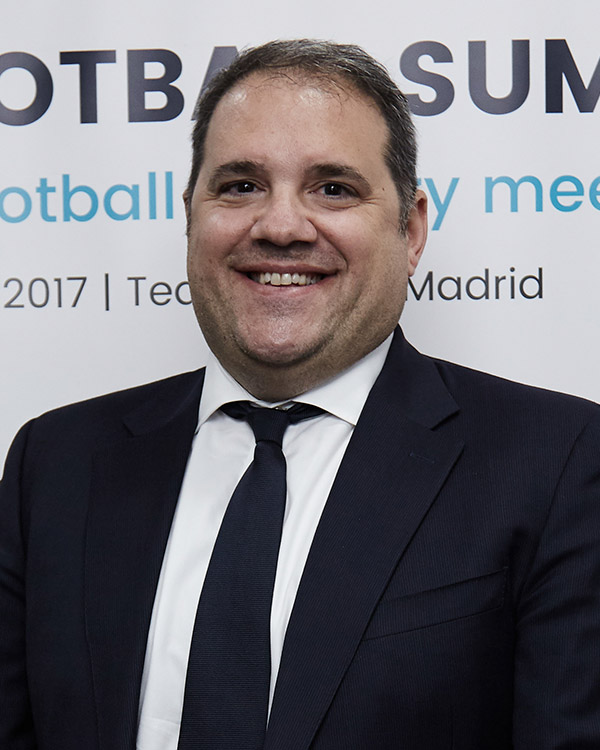 Victor Montagliani
VP – FIFA & President – CONCACAF
With a lifelong commitment to football, as a player and administrator Victor Montagliani's passion for the game has led him to become a leader within the sport. Montagliani was elected CONCACAF President and FIFA Vice President on May 12, 2016 in CONCACAF's XXXI Ordinary Congress held in Mexico City, Mexico. He also serves as Chairman of the FIFA Football Stakeholders Committee.
Some of his major achievements within the game include:
FIFA Reform Committee (2016)
CONCACAF Reform Committee (2015)
Former chair of the National Organising Committee for the FIFA U-20 Women's World Cup Canada 2014™ and FIFA Women's World Cup Canada 2015™.
Member of the Local Organizing Committee for the FIFA U-20 World Cup Canada 2007
Member of the CONCACAF Gold Cup Organizing Committee
Member of the FIFA Legal Committee
National Futsal Team
On his passion for the game, Montagliani states: "Football is my life, I have spent my entire life with a football at my feet, in my mind, and in my heart. I am humble to serve CONCACAF while leading the evolution of the region's game.
Main Stage Speaker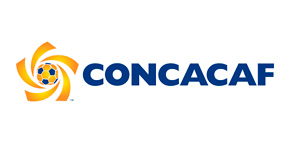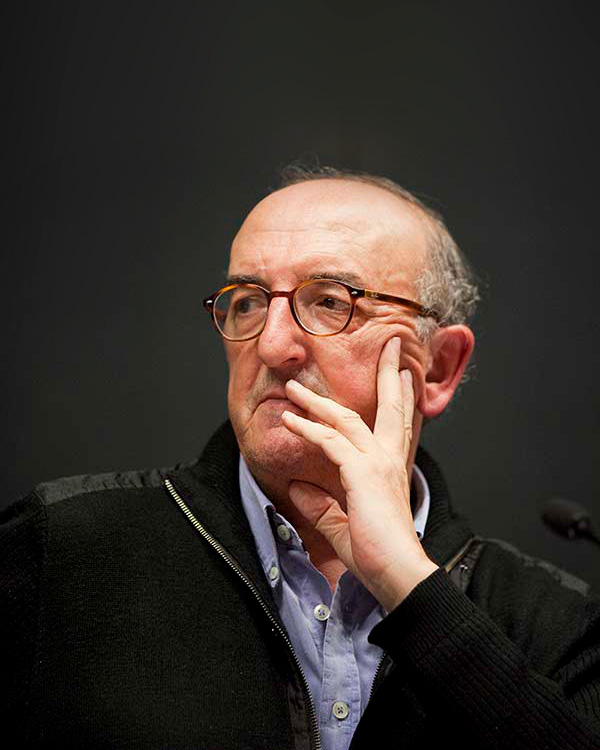 Jaume Roures
FOUNDING PARTNER – MEDIAPRO
Involved in the foundation and development of Televisió de Catalunya (TV3) where he spent eight years in charge of the News and Sports Productions Department. Director of Special Operations for the Federation of Regional Organizations of Radio and Television (FORTA, as per the Spanish acronym). In addition, he was head of the Television Department in Dorna, the company which organizes MotoGP World Championships.
Main Stage Speaker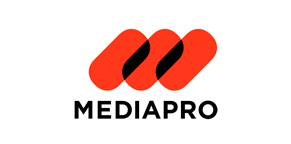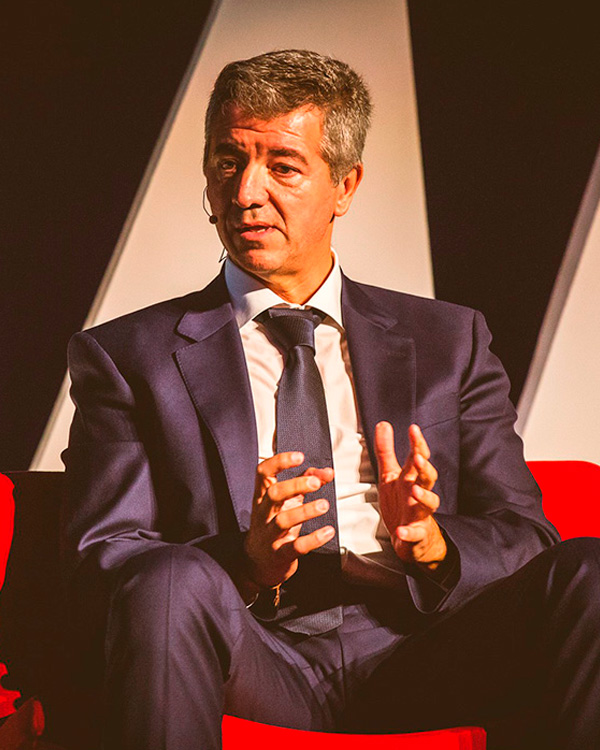 Miguel Ángel Gil Marín
CEO, Atlético de Madrid
Miguel Ángel studied veterinary previous to his appointment at Atlético de Madrid, something that not many people know. In 1992 he became General Director of the club, gradually ascending until his actual position as CEO and main shareholder.
During this period, Atlético de Madrid SAD, now officially one of the top three teams in La Liga fighting hand to hand with Barcelona and Real Madrid, managed to conquer La Liga twice, two UEFA Europea Leagues, two European Supercups, one Spanish Supercup, three Copa del Rey and a Copa de la Reina, in addition to reaching two UEFA Champion League finals against archenemy Real Madrid. Apart from the undisputable sporting achievements, Atlético has seen a massive increase in its equity as a result of the succesful strategic and consolidation plan implemented, and which will reach it's peak with the construction of new home stadium and different head offices for its Academy.
Main Stage Speaker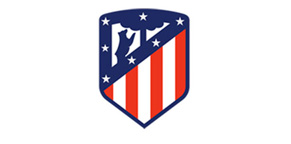 Tunku Ismail Idris
Tunku Mahkota of Johor (Crown Prince)
Tunku Ismail Idris is the Tunku Mahkota of Johor (Crown Prince) to which he was appointed on January 2010 and due to both his family sides. His mother side being of the Perak Royal family and from his paternal side blood from the Johor Royal Family, which makes him direct successor to the Crown, and one of the most eligible Royals from the Muslim world.
As a sport enthusiast, the Price enjoys practicing polo, where he has gained many trophies, as well as football. This passion for football led him to become President of the Malaysian Football Super League in 2014, President of the FAM from 2017-2018, owner of Johor Southern Tigers FC and chairman of the Malaysia Football League (MFL) which is the new name for FMLLP.
The Johor Southern Tigers are also famous for having signed Argentinian former midfielder Pablo Aimar during the 2013-2014 season and for winning 7 football tournaments. In their webpage they describe their club management vision model – one of the center topics discussed in WFS 2016 – as the following:
"The blueprint of the Johor football project is made of three main objectives. The first objective is to have a quality football team. Secondly is to be financially strong, and to be recognized as a football force throughout Asia and the world. The third objective is to unite the Johorean people, regardless of race or religion, and encouraging youths to live a healthy lifestyle."
On the other hand, the Johor Football Association is structured upon the 5-team concept with Johor Darul Ta'zim (JDT) representing the state of Johor for the Malaysia Super League (1st Division in Malaysia) and JDT II for Premier League. Johor Darul Ta'zim is the first team, and JDT II is the second team designed to groom and form young Johorean players who will be representing the first team in the future. Other teams playing in the M-League include JDT III for the FAM League, JDT IV for the President Cup & JDT V for the Youth Cup.
Main Stage Speaker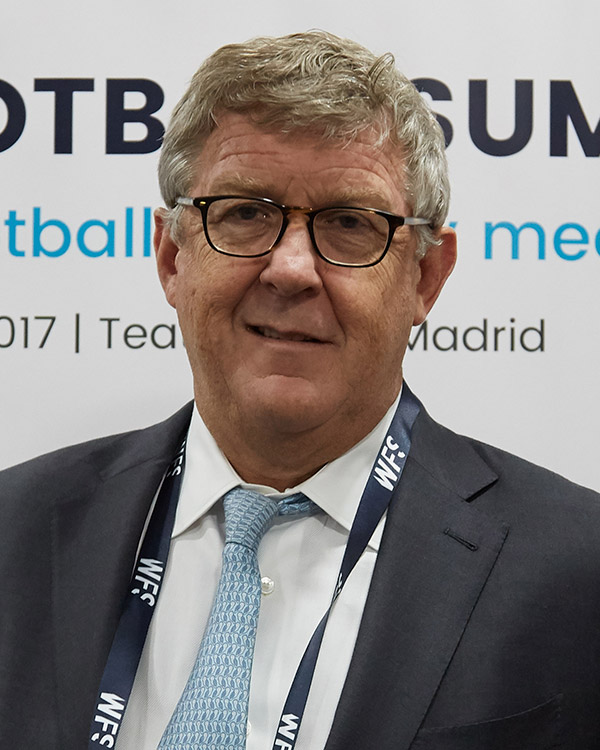 Greg Carey
MANAGING DIRECTOR – GOLDMAN SACHS

Mr. Carey brings over 30 years of extensive stadium, sports, project finance and infrastructure expertise. In aggregate, Mr. Carey has over $140 billion in financing experience. Before joining the firm in 2004, Mr. Carey was the head of the Transportation and Infrastructure Group at Citigroup, where he focused on large, complex infrastructure financings. He continues this effort now at Goldman Sachs with a focus on innovative financings in the municipal market, ranging from revenue bond credits and project financings for sports facilities, large toll roads, ports, and public private partnerships (P3s) in the US.
Mr. Carey has extensive project finance and credit structuring expertise related to long-term debt for sports teams and stadiums and has helped finance over $14 billion of facilities for professional and college sports franchises. This experience in executing project financings is in a variety of markets including municipal, investment grade, bank loan, and high-yield.
Mr. Carey earned an AB in Economics from Harvard College in 1983.
Main Stage Speaker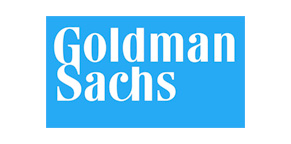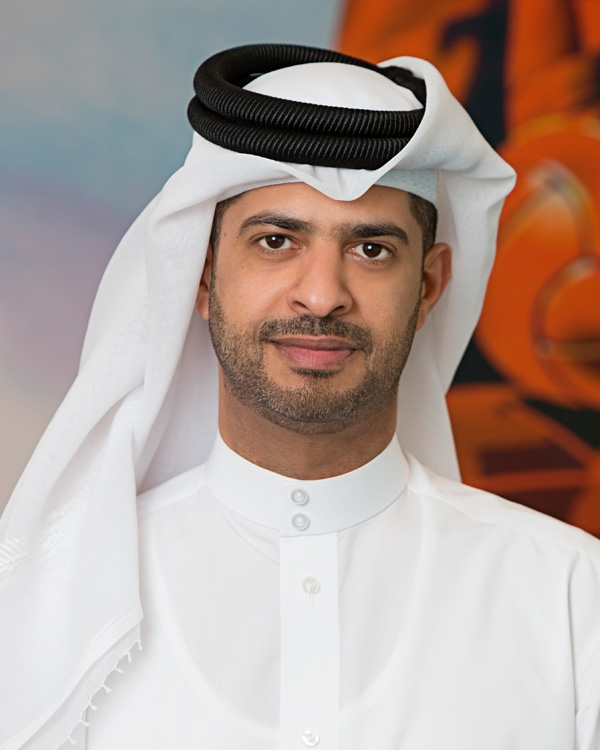 Nasser Fahad Al Khater
Assistant Secretary General – Tournament Affairs, Supreme Committee for Delivery & Legacy
Nasser Fahad Al Khater is the Assistant Secretary General for Tournament Affairs with the SC. Previously he held the title of Executive Director of Marketing and Communications for the same organisation. In early 2015, he was also appointed Deputy CEO of the Qatar 2022 Local Organising Committee.
Appointed to the Qatar 2022 Bid Committee in 2009, he oversaw both the media element and the impressive marketing campaign that led to Qatar's success in bringing the FIFA World Cup™ to the Middle East for the first time.
Main Stage Speaker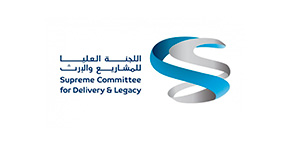 CLUBS, INSTITUTIONS & COMPANIES
THAT HAVE ATTENDED WFS

MEDIA THAT HAS PREVIOUSLY ATTENDED WFS
World Football Summit Asia is the ideal platform for all those companies and organizations directly or indirectly related to the Football Industry that want to have privileged access to business opportunities and networking with potential clients that normally would not be within their reach.
WFS Asia is the ideal space to meet, do networking and close business opportunities with the leaders of the Asian Football Industry.
World Football Summit is the ideal platform for all those companies and organizations directly or indirectly related to the Football Industry that want to have privileged access to business opportunities and networking with potential clients that normally would not be within their reach.
WFS is the ideal space to meet, do networking and close business opportunities with the leaders of the Football Industry.