WFS SPECIAL REPORT:
THE FUTURE
OF THE FOOTBALL INDUSTRY
THE VISION FOR 2022
WFS has undertaken a survey with the participation of its Advisory Board members and collaborators. The report delves into key industry trends such as the digital transformation and the use of technology and innovative elements in football which can enhance the fan experience (especially for younger audiences). Besides, it provides insights into the appearance of new media channels that are changing the sports viewership by broadcasting, live-streaming and posting sport content; i.e "social media" players. Lastly the changing landscape of revenue streams of the football industry, how experts envision its future and which new opportunities bring for stakeholders. All of that give us a positive outlook for football in the coming years.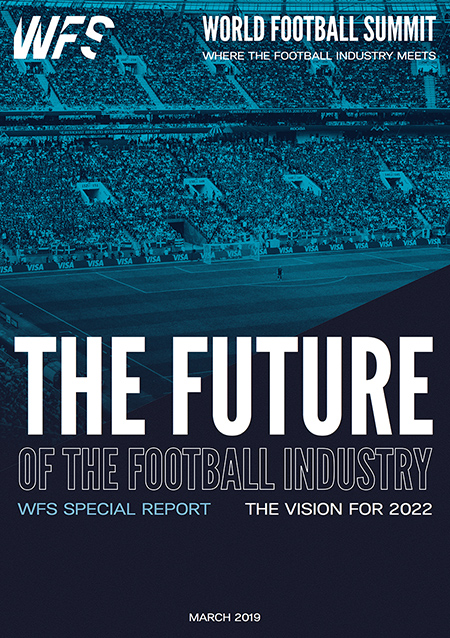 Download the report for free!