MEMBERS OF THE WFS ASIA 2019 ADVISORY BOARD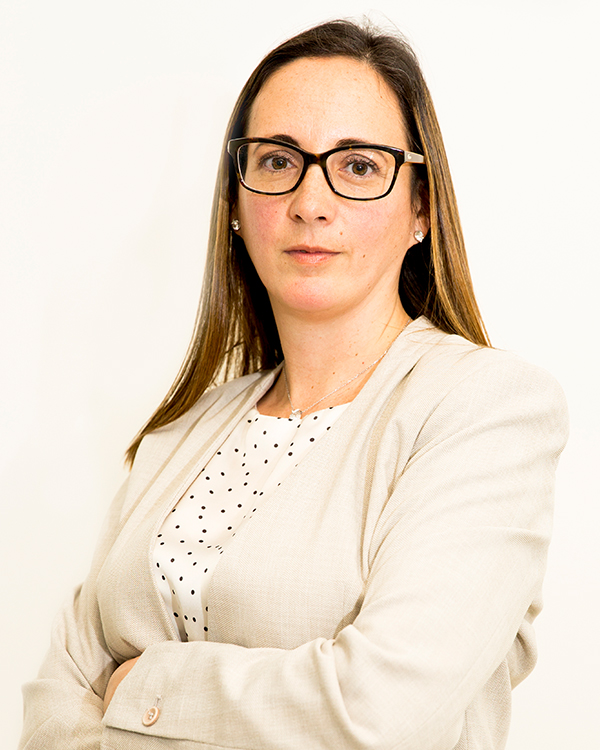 Iris Córdoba
General Manager – GSIC powered by Microsoft
Born in Buenos Aires, Iris has a Degree in Law from the University of Buenos Aires, a Master's Degree in Administration and Public Policy from the INAP-University of Alcalá, and a Master's Degree in Digital Economics from the School of Industrial Organization. He has obtained the research proficiency of the PhD in Applied Economics from the University of Alcalá.​
She has developed her professional career linked to the promotion of entrepreneurship, and support of small and medium enterprises from the public-private perspective, both in Latin America and in Spain with a major emphasis on cultural industries, Spanish economy, sports, and entertainment industry.​
She put into operation and directed during 6 years the Plataforma del Español, an innovative non-profit business association that promotes the positioning of the Spanish language as an economic resource, and entrepreneurship in the cultural industries sector.​
Since the beginning of 2015, she has set up and runs the Global Sports Innovation Center powered by Microsoft, a collaborative initiative between the public, private and academic sectors, which aims to promote innovation in the sports industry, creating an ecosystem that is currently composed of more than 200 companies and institutions that in a coordinated way generate synergies and value projects in the sector.​
Actively participates as a speaker, mentor and jury in startup competitions and in events linked to sports and technology on national and international levels such as Sports Analytics World Series, The SPOT, TEKAN TEN by Asics, WFStartcup by GSIC, among the others. In 2016, she was recognized as one of the 10 most influential women in the sports industry according to the ranking published annually by Metadeporte magazine. Likewise, in 2017 she was a candidate to be one of the top 100 women leaders in Spain of the magazine Mujeres y Cía. She is an active member in various forums, such as the CSD woman, the Sports Committee of the Spanish Association of Women Marketing, Soccer in Words from the Miguel de Cervantes Virtual Library or Engagement de Mujeres y Cía.​
Mounir Zik
C

o-founder and Managing Director of N3XT Sports Inc.
Born and raised in Beirut, Mounir is a world citizen who is passionate about sports, technology, entrepreneurship, and innovation. He has 15+ years experience in various positions in the sports industry, the latest of which was Director of Technology and Innovation at the US Olympic Committee.
He recently moved from the Silicon Valley to Barcelona, and is the co-founder and Managing Director of N3XT Sports Inc.
LinkedIn profile: http://www.linkedin.com/in/mounirzok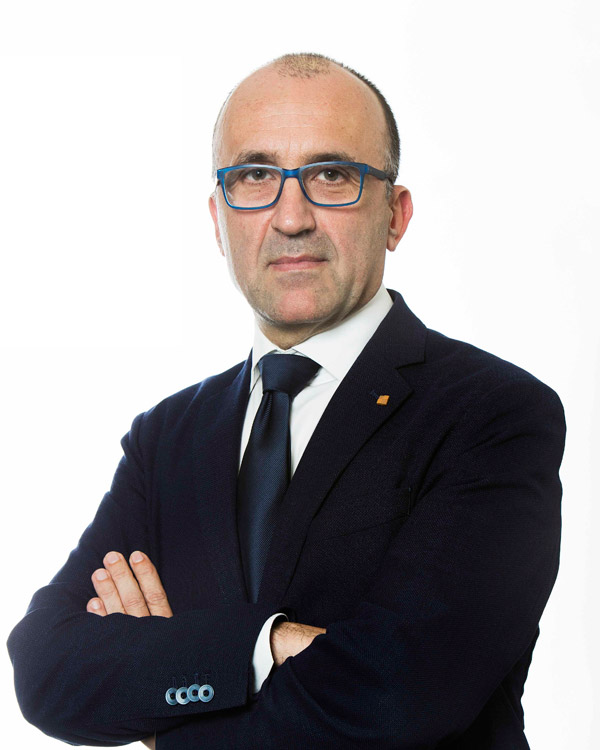 Javier Gómez
Corporate General Manager – LaLiga
Professional Experience in the Football Industry:
Since 2012: Liga Nacional de Fútbol Profesional (LaLiga) exercising the responsibility of Corporate General Manager.
1999 – 2013: Valencia Club de Fútbol, SAD. Financial Director until 2008, hereafter and up to 2009 General Manager and from 2010 to 2013 Executive Vice-President, responsible for all economic-financial matters.

Academic background :
Degree in Business Administration from the University of Valencia. Executive Master in Tax Consulting. Centro de Estudios Garrigues as well as other higher financial studies.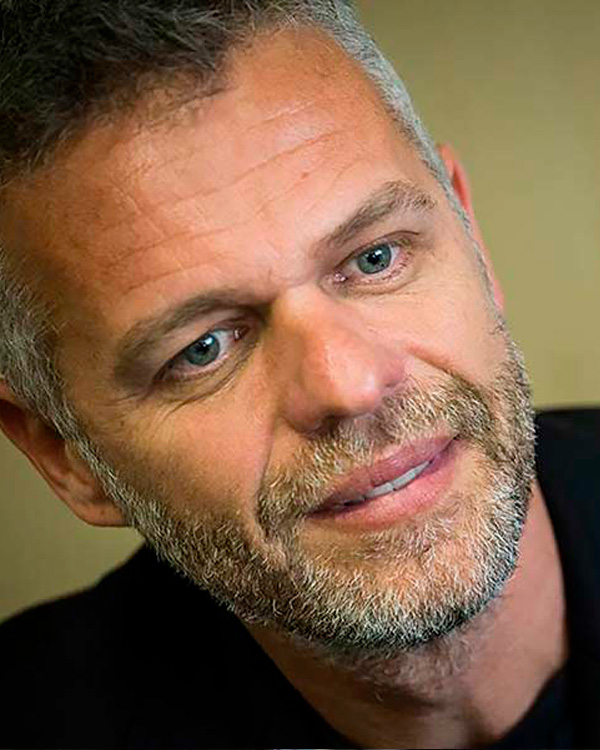 Andy Stalman
Expert in Branding – "Mr. Branding"
Andy Stalman is one of the best specialists in Branding in the world. He has talent and charisma and has been regarded as "Mr. Branding" in several countries. With a magnetic personality, he has positioned himself in leadership since his youth. Author of the bestseller "Brandoffon. Branding the Future ", considered one of the most influential books of the century. Director of "Master Brandoffon" in Esden Business School and Professor and Award for Educational Excellence IE Business School. Visiting professor at prestigious business schools and companies in Europe and Latin America. As an expert in identity with more than 25 years of experience, he has developed projects in more than 20 countries.
He has a Degree in International Relations from the University of Belgrano and BA in Journalism from the Universidad Catolica Argentina, both of Buenos Aires. He has conducted Advanced Communication studies at the University of Saint Joseph in Philadelphia, USA and specializes in Marketing from the University of Pompeu Fabra in Barcelona. Diploma of the 'International Digital Business Seminar' at RCC-Harvard.
He has also been Director of Marketing for Lacoste and Aeropuertos Argentina 2000. Since 2002 he is the CEO of Cato Partners Europe & LatAm. Reputed speaker and leader in the digital world. His blog was named best blog of 2015. He believes that a new educational model and eight hugs will change the world for the better. A humanist in the world of business.
He gives lectures in Spain and other countries in Europe, Asia, the US and Latin America. Co-author of the books "Colors of knowledge. A polychromatic view of human wisdom" (2013), "Barcelona: Football Capital of the World" (2012) and "Vicente del Bosque: The Complete Spanish Leader" (2012). In June 2016 he published, also with Editorial Planeta, his second book "HUMANOFFON".
Carlos Canto
CEO – SPSG Consulting
Currently, CEO of SPSG Consulting, firm specialized in Sports, Sponsorship and Leisure. For 10+ years, Vice-President of IMG, Consulting division, and for 2+ years Vice-President of Lagardère Sports, Consulting division. Has lead Consulting projects in 22+ countries, including: USA, Canada, Bermuda, Barbados, Brazil, Chile, Spain, Portugal, UK, Ireland, France, Italy, Austria, Greece, Bulgaria, Egypt, UAE, Azerbaijan, India, Singapore, Indonesia, China, etc.. Member of the Board of the Spanish Marketing Association and co-Coordinator of the "Sports" chapter. Associate Professor of ESADE Business School on "Sports Business".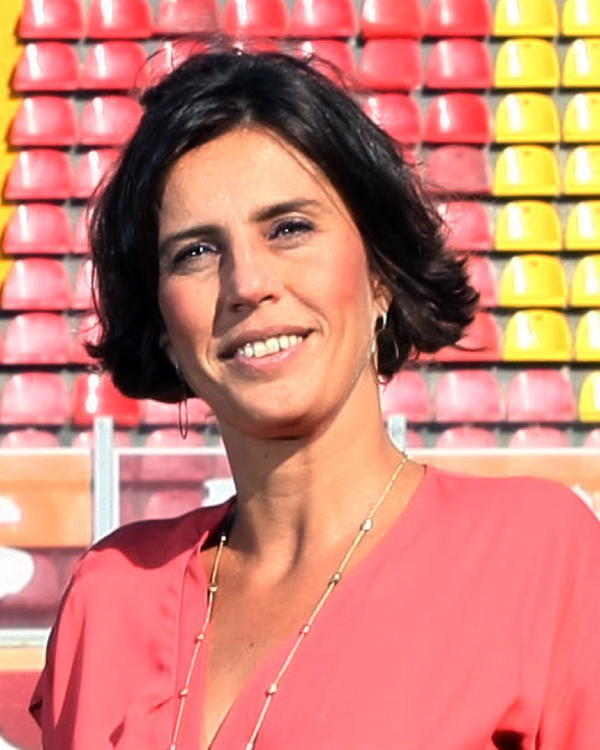 Ebru Köksal
Senior Advisor – J Stern & Co
Ebru has held several senior positions at Galatasaray including, Galatasaray Marketing General Manager (2001 – 2006), Galatasaray SC Marketing and Finance Group Head (2006 – 2009), Galatasaray Stadium General Manager (2009 – 2010). Following the merger of football, stadium and marketing companies in 2010, she was appointed as the General Manager of the merged entity, Galatasaray Sportif A.Ş.
Ms. Köksal was the first woman to be elected to the Executive Board of European Club Association in September 2010 and she served as the vice chairwoman of Institutional Relations Working Group.
In October 2011, she was appointed as the General Secretary of Turkish Football Federation and led a restructuring and corporate efficiency project, which was higly praised by FIFA.
She was the receipient of the Executive of the Year Award 2011 by Stadium Business Awards.
She is currently a consultant in FIFA adn UEFA's Development Programs, mentor at FIFA Female Leadership Development Program and UEFA Women in Football Leadership Program. She is a Board Member at MNT Health Services A.S. and Women in Football, UK and a members of Scottish FA's Equality and Diversity Advisory Board.
Ms. Köksal served as a Board Member at Galatasaray Sports Club between June 2013 – May 2015 and besides assuming the role of General Secretary for the Board, she was responsible from Foreign Relations, Stadium and Football Academy.
Ms. Köksal is a graduate of Brown University, with dual degree in Economics and International Relations and graduate of Harvard Business School Advanced Management Program. She is also a Chartered Financial Analyst.
Javier Sobrino
FC Barcelona – Strategy & Knowledge Director
Javier is responsible of the Club Strategic Plan and the development and implementation of the Innovation strategy. He leads the Barça Innovation Hub project as a new approach of the Club to the sports industry and environment.
Prior to that he was a strategic consultant in the sport industry, working with top international sport clubs and entities in the definition and implementation of their corporate strategy.
He is a professor in different universities on strategic planning in the sport industry and writer of various books on this topic, including "Sports Diplomacy".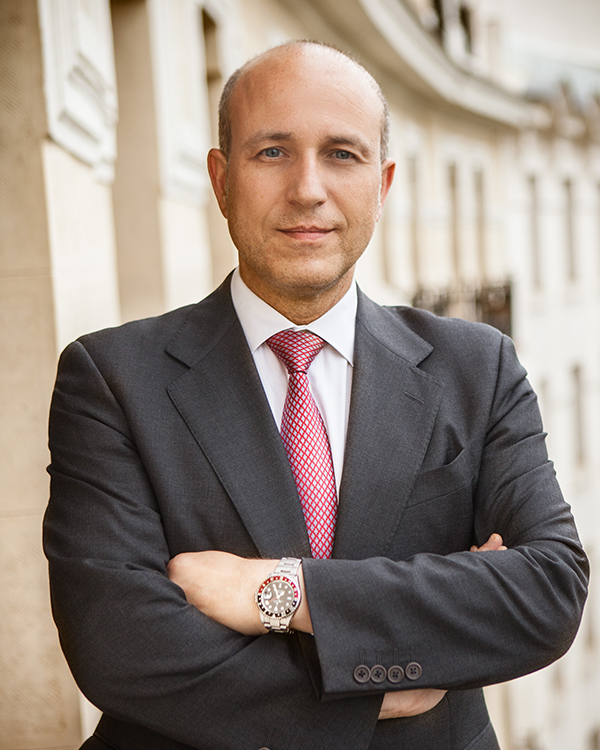 Julio Senn
MANAGING PARTNER – SENN, FERRERO, ASOCIADOS
Julio Senn is a Graduate in Economics and Business Science from the Universidad Complutense, where he specialised in Financial Auditing. He began his professional career with Arthur Andersen in 1990, and 1998 he went on to join the Diario AS part of the Prisa Group, where he was Assistant General Manager of Finance and Human Resources, following which he was appointed Managing Director of Real Madrid Club de Fútbol, in 1999 where he spearheaded the extensive reorganisation and modernisation of the Club, going on to join Garrigues in 2002 as head of the Sports & Entertainment department developing a line of business providing advice and assistance to sports personalities professionals and artists in the entertainment sector.
He teaches the Master's course in Communications and Journalism at the Escuela de Estudios Universitarios del Real Madrid-Universidad Europea de Madrid.
He is also a member of the Center of Sports Business Management (CSBM) IESE and an instructor on the Auditing Master's course at the Universidad Complutense.
Julio Senn is a member of the Official Official Register of Accounts Auditors (ROAC).
He speaks Spanish and English.
Jun Zhao
CEO – CSM
Jun Zhao is CEO of the CSM agency and leads on negotiating and distributing sports media rights across China. The organisation has the rights to national and international sports broadcasting content including the China Basketball Association, Chinese Super League, AFC Champions League, Soccer's World Cup Qualifiers, AFC Asian Cup, Mission Hills Golf World Cup, FIFA Club World Cup and FIVB Volleyball World Championships.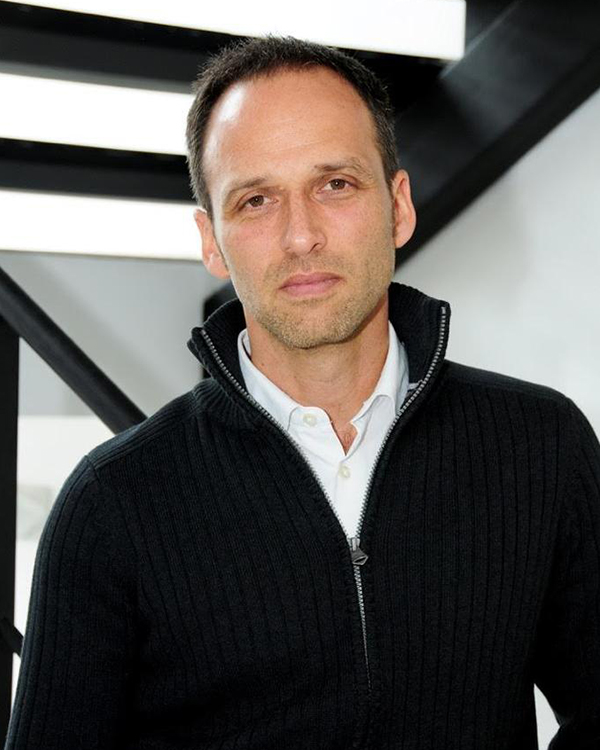 JURGEN GRIESBECK
CEO, STREET FOOTBALL WORLD
"Life doesn't end here. We have to go on. Life cannot end here. No matter how difficult, we must stand back up. We only have two options: either allow anger to paralyse us and the violence continues, or we overcome and try our best to help others. It's our choice. Let us please maintain respect. My warmest regards to everyone. It's been a most amazing and rare experience. We'll see each other again soon because life does not end here."
Jürgen found it was only on the football pitch that armed young Colombians seemed willing to engage in dialogue, with football proving a catalyst for communication and cooperation. Drawing on this insight, he developed Fútbol por la Paz (Football for Peace) – a youth project that used football to combat violence in Medellin.
Fútbol por la Paz was not your average football programme. Guns had to be left at the front door, teams had to include a gender mix and disputes had to be settled by the players themselves – not referees. Hardly conventional, yet highly effective. Before long, participants began to reimagine their lives away from the pitch, leading to an increase in social mobility and a decrease in youth mortality. All through the power of football.
Jürgen soon realised that Fútbol por la Paz was not alone. All over the world, organisations were using football as a tool to tackle their various local issues, from AIDS prevention to social integration to gender equality. But there was a problem. There was very little collaboration between these organisations and, by extension, very few opportunities to share experiences and exchange knowledge. Something needed to be done.
With this in mind, Jürgen founded streetfootballworld in 2002 – a global organisation that connects grassroots initiatives like Fútbol por la Paz and amplifies their impact. The journey since then has been nothing short of remarkable.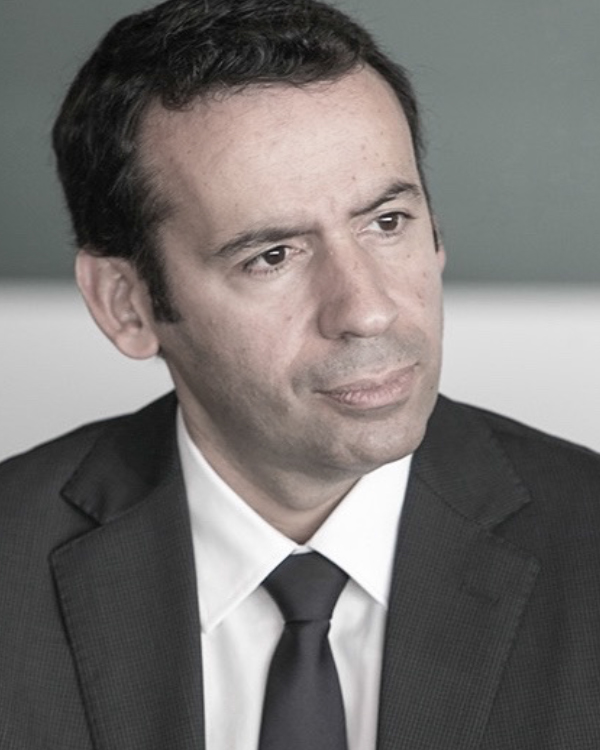 Luis Vicente
Chief Digital Transformation & Innovation Officer
Senior Sports Industry Expert with 25 years' experience in Executive Management, Commercial Growth, Talent Management, Strategy, Content, Digital, Data, Relationship Management, Marketing and Brand development. A Proven Sports Innovator and Transformational Leader, has created, developed and executed world first commercial opportunities at the highest level in Motorsport, Football, Athletics and Sailing, managed some of the largest global names in the football industry and lead the transformation of some of the most known football brands into global properties.
Started his professional career as a lawyer moving into motorsports and then football from 1995 onwards, first as commercial and sports agent for FIFA World Player ofthe Year Luis Figo, followed by the commercial and sports management of other global football stars like FIFA World Player of the Year Ronaldo Nazario and European Player of the Year Andryi Shevchenko. Has also assumed a strategic advisory relationship with Real Madrid CF in 2000, where he was responsible for the new club commercial model, for the acquisition of the first global main shirt sponsorship relationship with Siemens Mobile or the global followed transfer of star David Beckham from Manchester United. Retired from Sports Talent management at the end of 2006 to dedicate his efforts to Sports Transformation.
Over the last 11 years, has assumed a leading role as sports transformation evangelist, working in senior executive roles or provide C-level consultancy services to some of the world's greatest brands in multiple sports: Red Bull, Ferrari, Lotus, A1GP, Manchester City FC and Valencia CF as well as assuming leading roles at commercial and innovation working groups at global soccer organizations such as the Premier League, La Liga or ECA. He is also a well-known speaker participating regularly at some of the world leading sports business forums.
Today, is considered to be one of the leading sports transformers in the world and is dedicating his time to advise different investors in sports properties and sports technologies, including advisory board roles at 11 different sports innovation organizations, as well as advising leading technology brands, digital and analytics agencies, sports leagues and sports organizations in their investments or work flows in the world of sports transformation. Interested and focused on innovation & technology integration in sports, Luis is a firm believer that sports are on the verge of a global disruptive cycle leaded by globalization, technology, consumer change, data and digitalization.
He is since January 1st, 2018, the Leader for FIFA Digital Innovation & Transformation Initiative.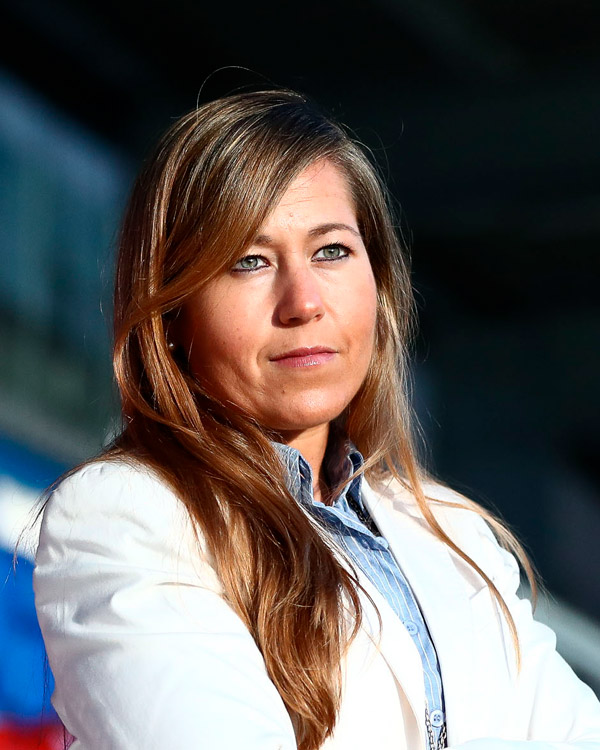 Patricia Rodríguez
"I am 35 years old, I was born in San Sebastian and I have a degree in Business Administration and Management, specialized in finance, from the University of Deusto. I studied the last year of the career at the Institute Supérieur du Commerce (ISC) in Paris, obtaining the Master in International Management in 2005.
As soon as I finish the master's degree, I joined PwC in the offices of Bilbao and San Sebastián where I worked for 3 years. Then, I moved to the Madrid office and for 6 more years I developed my career there, reaching the position of Manager, specialized in multinational telecommunications companies.
In August 2014, I joined the Eibar Sports Society as Financial Director who had just promoted to the first division and had to professionalize its structure. I accepted this challenge and two years later, in June 2016, coinciding with the change in the presidency of the Club, I assumed the position of Managing Director of the Club.
My management is characterized by a leadership based on values ​​and teamwork where the main challenges for the coming years are focused on the permanence of the first team in the first division, the internationalization of the Club, and the development of the digital area. All this always bearing in mind that our sector is privileged by the expectation it generates and the attractiveness that it entails and that is why we assume as a club that we must work continuously as a speaker of various cultural, educational and social initiatives that need attention but that do not have as much impact as football. "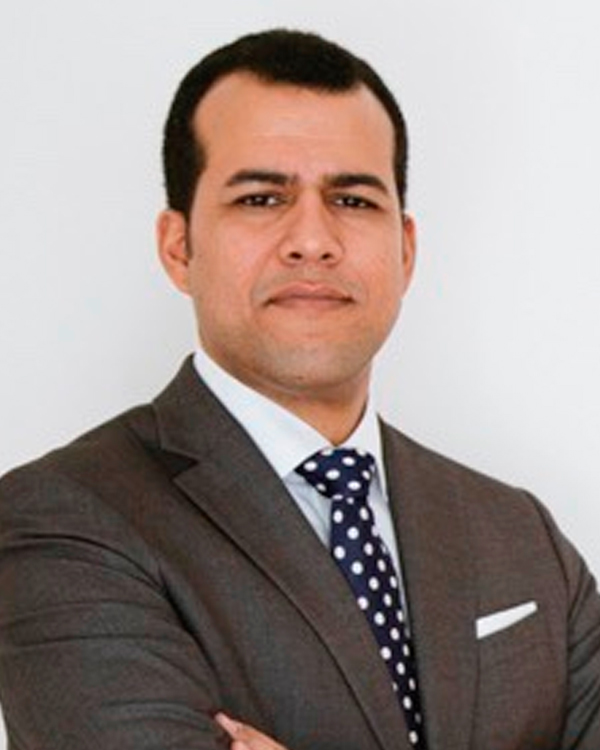 Rayde Luis Báez
Founder of The Connect, and Integrated Marketing Solutions Director at AMT
Dominican economist, relocated to Barcelona, with more than a decade fully dedicated to the sports industry. Runs an international partnerships advisory firm, under his own vision and brand called The Connect, and is part of the Executive Board of Spanish advertising & communications agency AMT. Has been Managing Director of an international sports marketing agency, leading business development for Southern Europe and the Americas, while handling the agency operations in the Iberian Peninsula. Previously, was part of the leadership structure of Euroleague Basketball in its marketing partnerships department, while also undertaking the strategic direction of the league's digital & content marketing operations, creating award winning branded content and activation projects.
Member of the World Football Summit Advisory Board, and the Mentorship Board of the Global Sports Innovation Center powered by Microsoft. Throughout his career has worked in commercial and activation projects with Euroleague Basketball, MotoGP, the NBA and some of its franchises, some of the top Major League Baseball franchises, LaLiga, the Spanish Football Federation (RFEF), the World Surf League, FC Barcelona, Real Madrid, Valencia CF, and several other properties and teams. On the brand marketing side, has worked with Rakuten, TAG Heuer, BMW, Santander Bank, Red Bull, TIDAL, New Balance, TurkishAirlines, BWIN, Adidas, 2K Sports, Nike, Spalding, EfesPilsner, Intersport, New Era Cap, Beats by Dre and Upper Deck, amongst many, always achieving greater than expected return on investment.
Rick Parry
Chairman – Bramley Corporation Ltd
Advisor to the Kingdom of Saudi Arabia, former CEO FA Premier League, former CEO Liverpool Football Club.
Rick Parry qualified as a Chartered Accountant in the Liverpool office of Arthur Young in 1979. After a brief spell in the leisure industry, he returned to the firm as a management consultant. Notable clients included the Football League and the Manchester Olympic Bid Committee. Between 1988 and 1990 Rick was seconded to direct Manchester's bid for the 1996 Olympic Games. Upon his return, he was approached by The Football Association to advise on the creation of the new Premier League. In 1991 he became the first Chief Executive of The FA Premier League, staying there until 1997 when he was given the opportunity to take the same position at the club he had supported since birth, Liverpool FC. During Rick's twelve years at Liverpool, the club won ten trophies, including the UEFA Champions League. Since leaving Liverpool in 2009 Rick has chaired The Sports Betting Integrity Panel for the UK Government and travelled extensively in North America and the Middle East. He has recently joined the Board of the New York Cosmos.
Sam Li
Head of Content Acquisition and Strategic Partnership at Sina Sports
Since 2015, he is Head of Content Acquisition and Strategic Partnership at Sina Sports, the leading sports digital media platform in China.
Responsible for:
Domestic and international sports content acquisition.
Strategic partnerships with sports organizations, rights holders, teams and individual athletes.
International sponsorship and marketing.
Weibo platform international sports promotion.
Before that he was General Counsel of the company. Overseeing certain business and legal aspects.
He also works as Advisor of Chiliz, a platform empowering fans to crowd-manage sports and e-sport organizations.
From 2012 to 2015 he was the Associate Vice President of the NBA. Responsible for legal matters in all key areas of NBA's international business in China including digital/TV, marketing partnerships, gaming and merchandising.
Pablo Dana
CEO of Heritage Sports Holdings
Heritage Wealth DWC       (January 2014-Present)
Founder and General Manager of Heritage Group of Companies including Heritage Partners Panama. Investment Bank Boutique acting for fund raising, M&A and restructuring activities.
Heritage and Partners Limited     (January 2014-Present)
Founder of Heritage Partners Limited RAK, Holding company Active in Football team acquisitions.
Emirates NBD                      (January 2011-January 2014)                                                         
Managing Director and Member of the Executive Committee.
Head of International Markets (Europe, Ex CIS, Russia, Switzerland, Turkey, Central and South America).
Founder and Head of the EAM Platform (External Asset Managers) and Family Offices (FO and MFO's).
Member of the Executive Committee.
Member of the Risk Committee.
Member of the Compliance Committee.
Member of the Direct Investments Committee.
PVD Consulting – Managing Partner      (September 2006-October 2010)                                          
Profile Finance S.A. – General Manager (June 2000-June 2006)
"I have been impressed with the growth of World Football Summit . A true honour to be part of their new Advisory Board together with a top group of executives from our industry. I am sure that a lot of positive ideas, concepts, experimental initiatives and meaningful deliverables will come from our joint thinking"
Luis Vicente – Chairman 3vs Sports Partners & Leader for FIFA Digital Innovation & Transformation Initiative